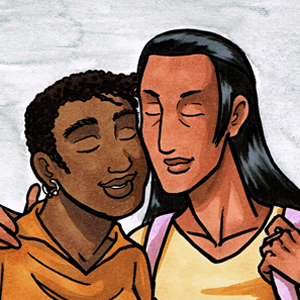 You can find out what sort of brush, and just how under, right here:
WHAT INDEED OF THE OTHERS.
Speaking of others, in other(s) news, I am thumbnailing away on a couple of comic scripts for a couple of anthologies. Both are autobio, talkin' about queer/ace/trans stuff.
More shall be revealed of these projects in due time, but know that they're happening.
Cheers,
Dylan