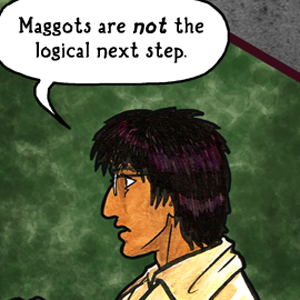 Okay, so technically I'm posting this a month early. VoSS's birthday is January 14.
BUT! Chapter 7 is going to start running next month, so I wanted to have a little something to tide you over until then. Hence this ridiculous Year 2 graphic. You can view it at any of these fine locations:
This drawing was at least partially an excuse to play with some new art supplies I picked up, so it's colored differently from my usual marker + gouache. The figures are colored with a combination of watercolor pencil and various writing inks. The background is digital, mostly because this was drawn on scrap paper and I didn't have space for a proper background.
Anyhow, I'm busy coloring Chapter 7 right now, so you will be putting that into your eyeballs very soon.
Cheers,
Dylan