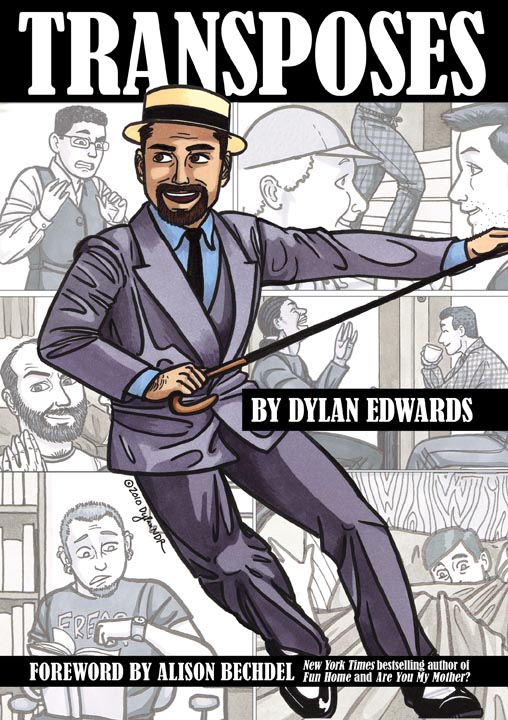 Over the past few months, Comicosity has been assembling a list of top 100 comics with LGBTA representation, and Transposes is featured as one of the titles.
There's a lot of good stuff on the list, so if you're hankerin' for new queer/trans comics to read, give it a look!
It's been awful quiet around here. What else is going on, you might ask?
Mostly I've been working on stuff for print publication, so I haven't had much to post online. Turned in my story for the upcoming Secret Loves of Geeks anthology (should be out this winter), and am currently scribbling away on a couple of pieces for Stacked Deck Press's next coloring book (Butches of the 20s, 30s, and 40s). The first coloring book of Queer Heroes is available for purchase here, and includes my Edward Gorey illustration.
Anyway, if you want to take a sneak peek at these works in progress, I've been keeping my Patrons updated with teasers. One single dollar a month gets you access, and helps keep me creating queer comics goodness.
Cheers,
Dylan