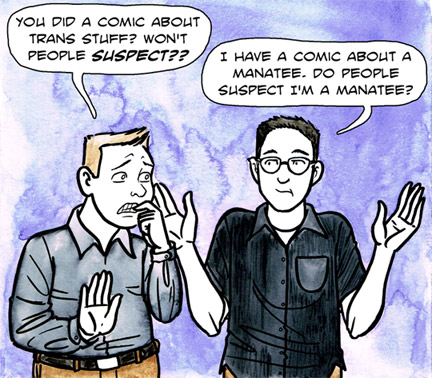 I have a new comic up on The Nib, alongside several other awesome trans cartoonists! This link right here is what you wanna click to read the whole comic and see the rest of the set.
And yes, this very Sunday, June the 24th, I will be tabling at Denver Zine Fest. The event runs from 10-6, and is at the McNichols building in Civic Center Park.
And.
AND.
Admission is FREEEEEEEEE.
Come to the thing, and get yourself some zines!
Cheers,
Dylan