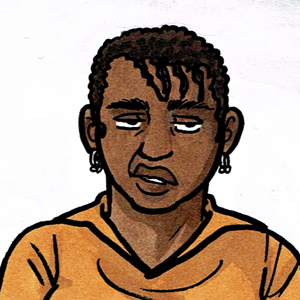 What's that? You wanna see the latest EXCITING page of Valley of the Silk Sky? Well, take yer pick o' venue:
What's the diff? Tumblr is tumblr, if you're into tumbling. Also: functions as a standalone website, is mobile-adaptive, has extra content not found elsewhere.
Tapastic is a platform for a bunch of different webcomics, is mobile adaptive, and lets you do fun things like save your place in a story and get notifications when new pages go up. I get a couple pennies of ad revenue from folks who read here. ("Pennies" is not a euphemism for "not much." I genuinely get maybe a couple cents a day.)
Studio NDR is this site you're reading this on right now, my "home page" if you will. I get slightly more pennies of ad revenue if you read here. (Again, not a euphemism.) But alas the site is not mobile adaptive and badly needs an overhaul that I don't have time to perform.
Honestly, whichever of these is most convenient for you is fine. Do as you will!
Cheers,
Dylan